Dr Fixit Rain Coat 20L Waterproofing for External walls
₹7,900.00
Areas of Application:
All types of exterior masonry surfaces, concrete, cement sand renderings
Applicable on asbestos sheets.
More Sellers
Frequently Bought Together
Product Description
Description
Dr. Fixit Raincoat is an exterior acrylic elastomeric coating that offers waterproofing as well as aesthetics in a single pack.
It provides the complete solution to prevent dampness and seepages that spoil the expensive interiors and decorative interior paints.
It is highly user friendly and eco-friendly.
The best part of the system is that, there is NO NEED TO DILUTE IT WITH WATER for application.
It accompanies a very easy-to-use, in-expensive, highly effective primer Dr. Fixit Primeseal.
It is easily brush or spray-applied. It gives a thickness of 110 microns, almost double of what other commercial coatings have to offer by way of coating thickness.
Dr. Fixit Raincoat has a sheen and smoothness unparalleled to any other exterior paint.
On exterior walls, Raincoat is recommended to be applied right upto the parapet walls and over them till the inner side, till the edge of the roof / terrace waterproofing, which will provide a complete waterproofing envelope to the exterior.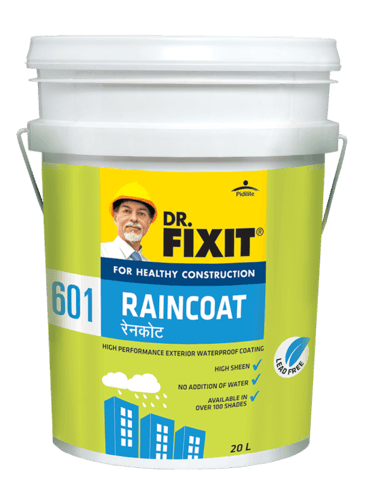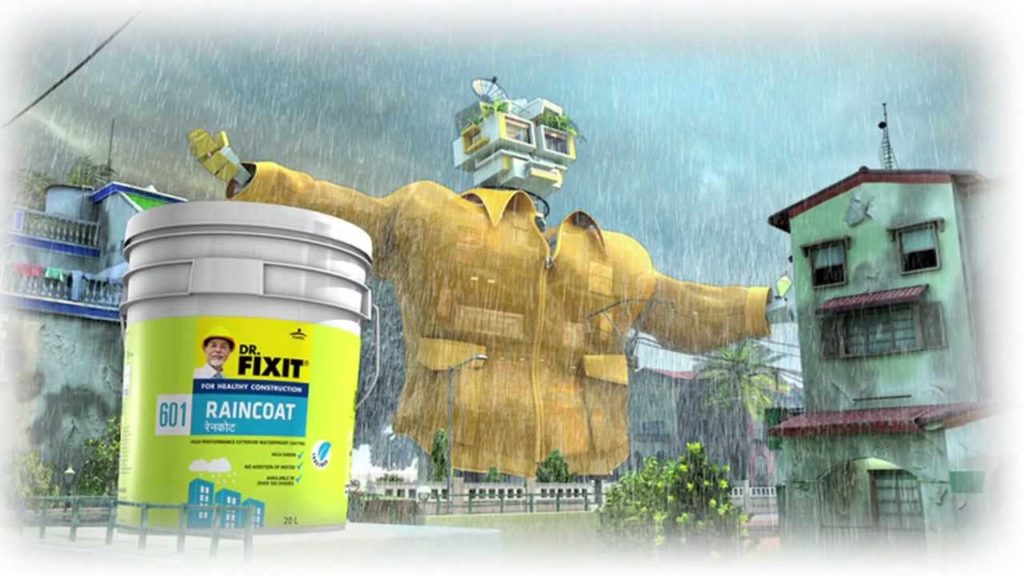 Share your thoughts!
Let us know what you think...
Questions and answers
Answered by the admin

No it is for walls not for the concrete slab for the concrete slab DR Fixit New coat is suggested
Sorry no more offers available